Coolibar Press Room
If you are a member of the media and have an inquiry, please contact:
Carol Schuler | Schuler Publicity
612-281-7030 | carol@cschuler.com
Coolibar 2014 Media Hits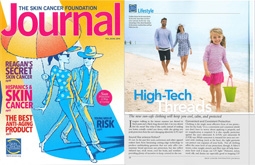 Skin Cancer Foundation Journal
High-Tech Threads - July 2014
"Coolibar prides itself on being among the most thorough tester of its product in the industry."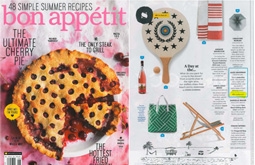 Bon Appétit
A day at the... What do you pack for a day at the shore? - June 2014
"Most umbrellas stink. This titanium one is light and indestructible, and the built-in vents keep it from blowing away."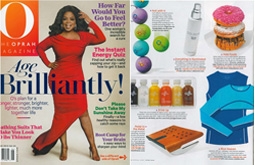 Oprah Magazine
The O List - Oprah's Favorite Things - June 2014
"Stretchy, UPF 50+, saltwater- and chlorine-resistant, quick dry fabric makes this workout tank with a matching crop top the best convertible swim shirt under the sun."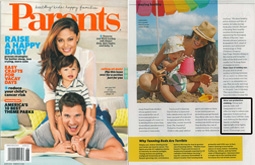 Parents
Sun Smarts - to keep your family safe this summer, follow these tips from a pediatrician who's also a skin-cancer survivor - June 2014
"Wear sun protective clothing. Using rash guards, hats, and sunglasses is a very effective way to reduce sun exposure."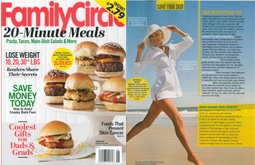 Family Circle
Save Your Skin - June 2014
"Cover up. Wear sun protective clothing and a pretty wide-brimmed hat."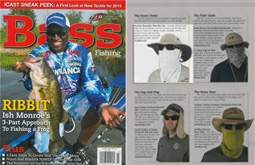 FLW Bass Fishing
Bassin' Headwear - June 2014
"An extra-wide brim provides face protection, but the hat itself is soft and light and made from quick-dry material. It's also crushable, which is handy for travel."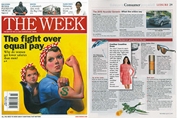 The Week
The best of...getting out in the sun - April 2014
"You don't have to sacrifice style for sun protection."
2014 Coolibar Video Mentions
WCCO (CBS MN)
Beating the heat with sun protective clothing - July 2014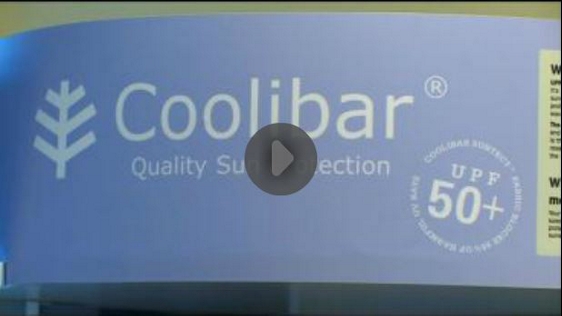 Kansas City TV (KCTV-5)
Sun Safety - June 2014
Pediatric Sun Protection Foundation - LHS Better Living
Sun Protective Clothing - May 2014
Twin Cities Live
Sun Protective Clothing - May 2014
Mom Trends
Travel Smart Accessories - May 2014
2014 Coolibar Web Mentions
MSN Canada
A few of our favorite things - July
July 2014
Ella Pretty Blog
There's no shame in my sun game
July 2014
About.com
Summer must-have accessories
July 2014
Allure.com
Sun protection that won't wear away, wash off, or make you break out
July 2014
Sassy Moms in the City
Coolibar is Summer Chic
July 2014
ABC.com
Skin Cancer Prevention Tips that Doctors Swear By
June 2014
The Skiny
Going beyond SPF to discuss UPF clothing
June 2014
Dr. Cynthia Bailey Skincare
A dermatologist's top 5 tips for sun protection
May 2014
Bridgette Raes, Style Expert
Fab Find: Coolibar - for Skin cancer awarness month
May 2014
Parade
Gifts for the traveling mom
May 2014
Melissa Meyers - Taste maker and lifestyle expert
Skin Cancer Awareness Month: Facts, Best Sunscreens & Chic Hat
May 2014
Budget Travel
Travel Products You'll Need This Spring
April 2014
Press Release Archive <2002 <2003 <2004 <2005 <2006 <2007 <2008 <2009