Coolibar SUNTECT® UPF 50+ Fabric Technologies
Our SUNTECT® fabrics offer a guaranteed Ultraviolet Protection Factor (UPF) of 50+ for the life of the garment, blocking 98% or greater of both UVA and UVB rays. Each proprietary SUNTECT® fabric is developed with sun protection as its number one priority. All of our fabrics are lightweight, breathable, quick-drying and easy to care for. The SUNTECT® icons below will help you find the best fabric for whatever you do: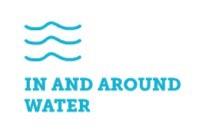 aqua SUNTECT® Much lighter weight than typical swimwear, this knit polyester fabric is extremely water friendly. You will love the vivid colors, rich prints and matte finish of this chlorine and saltwater resistant four-way stretch fabric. Quick-dry performance and superior breathability makes this fabric comfortable to wear even in the hottest weather.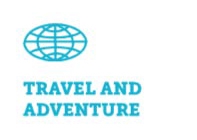 3D dri SUNTECT® A small visible grid pattern lifts this lightweight polyester fabric off skin to allow for superior breathability with a moisture-wicking capability that maximizes cool, dry comfort. Permanently embedded UVA and UVB titanium dioxide blockers guarantee UPF 50+ protection.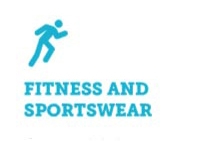 3D dri pro SUNTECT® The super moisture-wicking version of 3D dri SUNTECT®. Our advanced tri-dimensional moisture control grid cools and protects your skin during heated workouts. The pliable polyester spandex knit fabric stretches with your every move.

ZnO pro SUNTECT® Our active iteration of ZnO SUNTECT® blends cotton with a moisture-wicking polyester fiber to improve performance in hot, humid conditions where the propensity to sweat is high.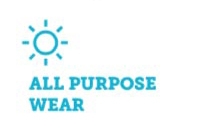 ZnO SUNTECT® Our most advanced fabric embeds millions of tiny particles of zinc oxide into every fiber. This is the same ingredient used to block UVA and UVB in broad-spectrum sunscreens and to treat mild skin irritations and burns. These ZnO particles cannot wash or wear out and will provide healthful benefits for the life of the garment. Made of cotton blended with bamboo viscose and a bit of spandex, this fabric is ultra-soft, cool and never loses its shape.
lite SUNTECT® Incredibly lightweight, highly breathable and remarkably durable, this fine weave polyester fabric blocks UVA and UVB rays with titanium dioxide (TiO2) permanently inside of the microfibers. The soft touch of the fabric keeps you cool and comfortable.

knit SUNTECT® Unique polyester fibers, with an ultra soft feel, are knitted for comfort, stretch and shape retention. These moisture wicking fibers dry three times faster than cotton, keeping you cool and comfortable with a natural look and feel perfect for any occasion.

vera SUNTECT® A unique process forms viscose micro fibers derived from beach wood. The end result is a remarkably soothing fabric that feels like cashmere, then combined with a touch of spandex for comfort and shape retention. Tight weave construction blocks 98% UVA and UVB rays, plus it keeps you cooler than ordinary women's fashions with a natural look and feel perfect for any occasion.

aire SUNTECT® Feather-light, with a luxurious feel, this polyester spandex blend is so soft, airy and cool, no one will guess that it provides maximum protection from harmful UVA and UVB rays. Fast drying and naturally wrinkle resistant, it's easy care and comfortable enough for everyday wear.
Note: Fabric make-up may vary by product. See individual product and/or item page for all fabric content details and care instructions.