The World Leader in UPF 50+ Fabric Technology.
Not all clothing is sun protective, and not all sun-protective clothing is created equal.
Innovation is at the heart of Coolibar's philosophy. We've developed the world's leading UPF 50+ fabrics that're lightweight, soft, breathable, moisture wicking, fast drying, cooling, water repellent and antimicrobial—all designed for movement, fitness and fun.
What makes a better UPF 50+ fabric?
Coolibar's UPF 50+ fabrics use a combination of construction, color, weight and sometimes even infusing the best active ingredients found in sunscreen at the fiber level. Even with multiple launderings and exposure to sweat, chlorine and salt, our sun protection never washes out, from the first time you wear our product to the day you retire it.
UPF and SPF - do you need both? Yes! Everyone needs UPF and SPF protection.
Between UPF and SPF, the concept is essentially the same—to protect your skin from ultraviolet radiation or UV rays. What SPF is to lotions, liquids and serums, UPF is to fabrics and clothing. SPF only measures sunscreen protection from UVB rays, or the burning rays. Our UPF 50+ also measures UVA, or light transmitting rays, to guarantee protection from 98% of UVA/UVB rays.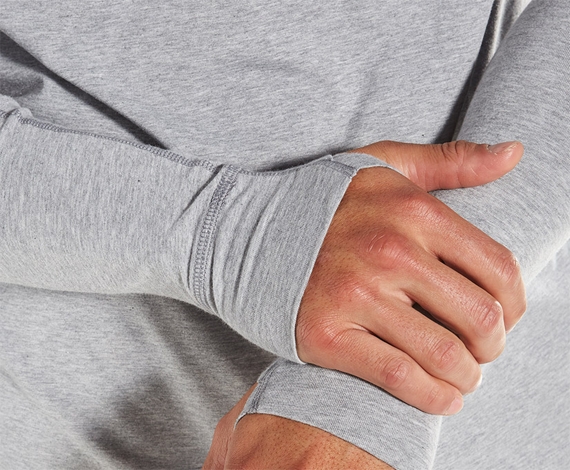 Isn't my cotton tee enough? In a word, no.
An average white cotton T-shirt only provides a UPF rating of 5-7. This doesn't safeguard you on the street, in your car or backyard, let alone on the beach! Even worse, when wet, the protection level drops to about UPF 3, exposing you to 1 out of 3 UVA/UVB rays that you may be unaware of.
Unlike your cotton basics, our technically elegant apparel and accessories block 98% of UVA/UVB rays, wet or dry, with the year round comfort and full time protection you'd expect from the world leader.