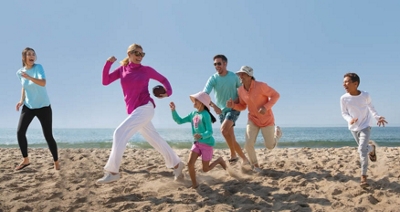 Health, happiness and life in the sun.
Our mission is to keep the world safe from sun damage, protect those who suffer from a sun-related medical condition and prevent everyone else from developing one.
At Coolibar, we're passionate about our mission because it truly hits home for us. Many of our customers are survivors & patients who share their personal stories with us on a daily basis. For many of them, learning how to "live life outdoors again," post diagnosis, is often overwhelming. We believe everyone deserves the right to an active, outdoor lifestyle in the sun. So we promise Coolibar clothing and accessories are UPF 50+ for the life of the fabric.
Sun protection is our sole purpose.
That's why we custom design, produce and offer technically elegant styles in proprietary fabrics that block 98% of UVA/UVB rays. As trusted experts in sun-safe apparel and accessories, we know the more you're covered, the more you're protected, and the more you'll enjoy a worry-free life outside.
Everything UPF 50+, every day.
Coolibar is the only brand offering guaranteed UPF 50+ clothing and accessories for every part of your life, from swim to soirée, fitness to fishing and everything in between. Coolibar is effortless sun protection you wear, because wherever our clothing covers your skin, you're UV protected.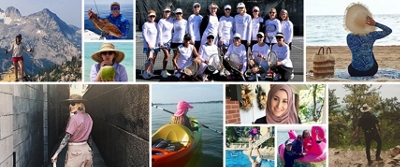 Every day we're dedicated to keeping yours safe.
Through our weekly blog posts, social media and Sun Facts, we are building a community of sharing and awareness. We're a small team making a big difference and we couldn't do it without help from you and this amazing community. For more than 15 years, Coolibar has donated sun-protective clothing and hats, funding for research, and helpful volunteers to many like-minded organizations. We value the partnership of everyone working to end skin cancer and sun-related medical conditions.
Together we can make a difference.